THE RAYLOR CENTRE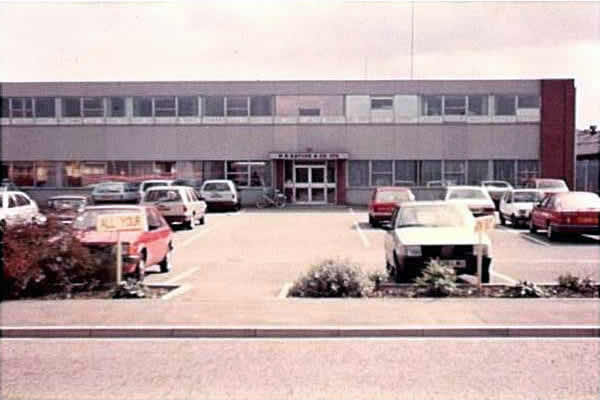 The old Fiat Uno is by the garden border on the right.

THE BEGINNING 1984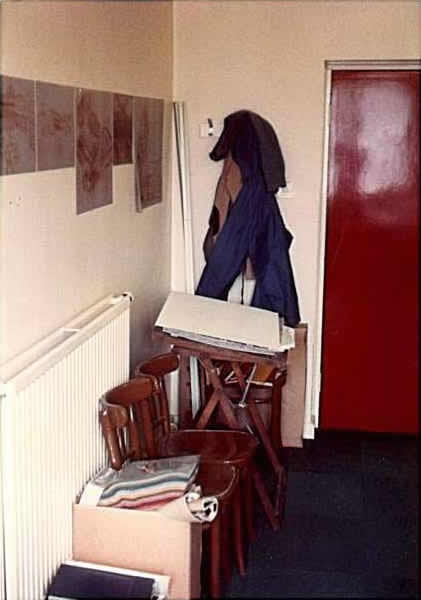 My father's old easel which I still use to this day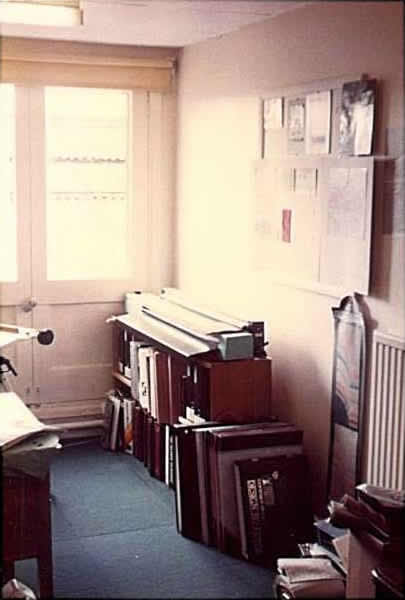 The print machine donated by a Leeds architect who no longer practised was most welcome, even though it used ammonia for developing. No chance today!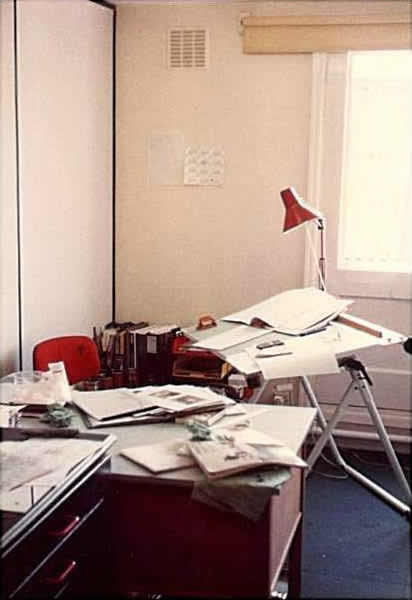 I still have the clamp-on Anglepoise by my left shoulder as I type this, the day of The 2020 Lockdown.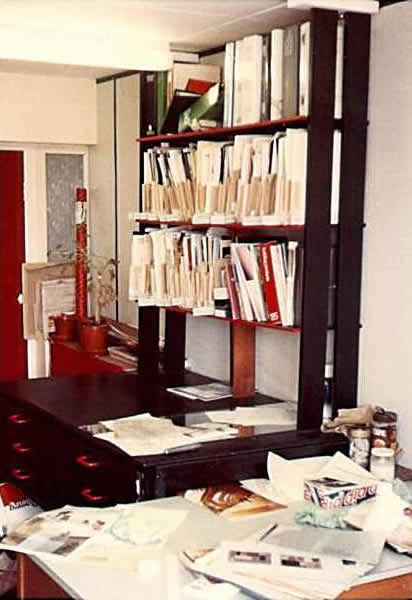 A crude, but effective, bookcase on a wonderfully large plans chest

THE FINAL DAYS 1999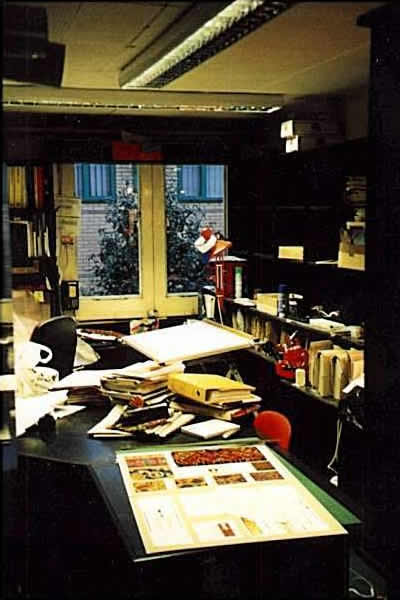 A lot packed into a 15'x9' office. Full height storage to all perimeter walls with a more than useful desk worktop in the middle. I still have the cutting board.
Fond memories, as I type.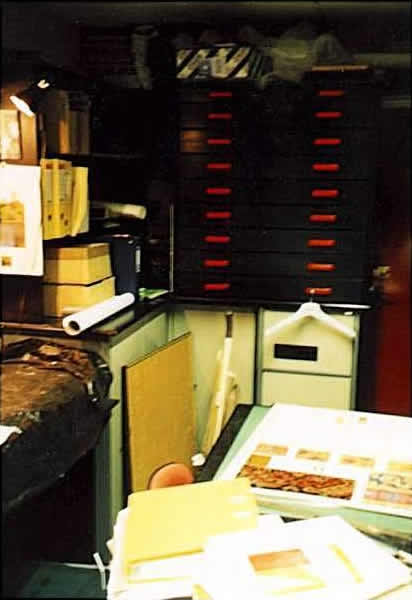 Now that's what I call a plans chest - and, yes, the top draw was useful. I kept a trim ship with vacuum and the the all important kettle to hand.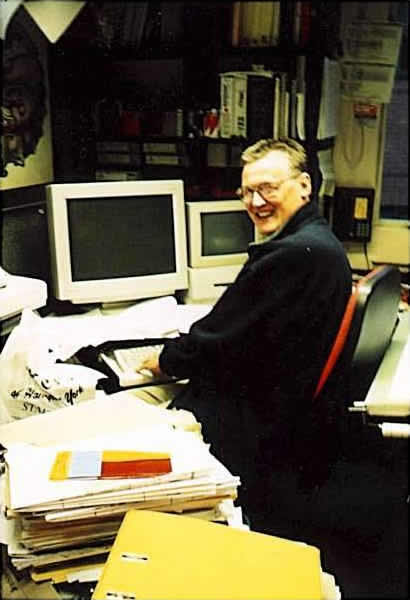 Just a week to go before ventures new.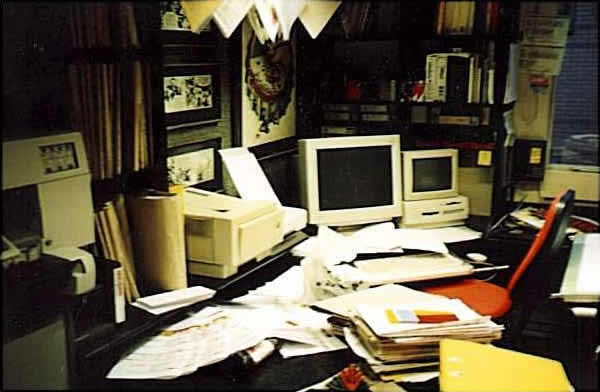 Now you can see where the money went keeping the Enterprise on track with 21" and 12" black and white monitors, black and white A4 laser printer and an A0 colour printer.
When I first set up the computer system in 1990 within six months I was asked by a client and National Brewer, if they might come and see the system, which they did.
END OF UNIT F6